Dinosaur bath bomb set with dinosaur toys
Product: Dinosaur bath bomb set with dinosaur toys
Ordered 2000 sets of dinosaur bath bombs
This is our old customer, who has been selling this dinosaur egg set on Amazon for nearly a year. Later, Amazon required that the bath ball set containing toys should submit CPC application, and the set containing toy explosion salt can be sold after the approval of Amazon.
What is CPC application? It contains ASTM F963-17 and CPSIA test report of the toy. It means that the material of the toy should meet these two certification standards.
We can provide toys and dyes for free to help the customer submit to the laboratory for testing, and the customer will be responsible for paying the relevant costs of these tests. To start, we need to prepare the dye of the corresponding color of these toys, and put it in a separate and clean bottle, which cannot be contaminated. At the same time, prepare the package of the whole set of products and send it to the laboratory together. The test time is generally 7 working days and the report will be issued. If the sample can pass the test standard once, there will be no need for a second test. If they fail, they will have to pay for a second test.
In conclusion, if you have explosive salt sets with toy models for sale, please do not worry, we will help you complete the CPC application, and then continue to sell on Amazon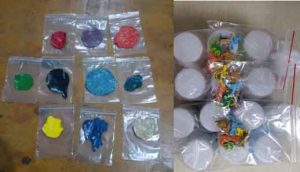 1) OEM &ODM are welcome 
You can use you own brand  or ous, If you use our brand our professional design team will help you design the packaing and products,such as the bottle,shape logo and carton.Our research team will research new formula according to your markets.
2)   bath bomb free sample will be provided
Usually we provide lable bath bomb, free samples for you, while you afford the shipping fee charge of samples.But the bath bomb free sample need new mold, you will afford the mold charge, and after you make an order the  fee will return to you.
3)   Welcome to visit our  bath bomb factory.
When you come to our bath bomb factory we will arrange car to pick you up and help you book the hotel. If you want to visit the local scenic spot,our colleague will accompany you.
4)    After-service
1) In production and after delivery,we will track on time and tell you the goods situation.
2)When the goods arrived,if you find any design and quality problem or different from the samples,we will find the problem and solve it with you.